Very fun to shoot reactive steel target! Builds shooting skills with a challenge!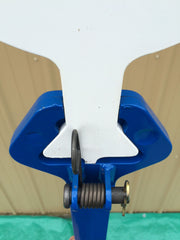 The 8" round target paddles are made out of 3/8" thick AR...
Product Types
Product Types
Best Sellers
Easy to use hooks that allow you to hang multiple gong targets in s...
This awesome AR500 target set features our "ABC Zone" silhouette ta...