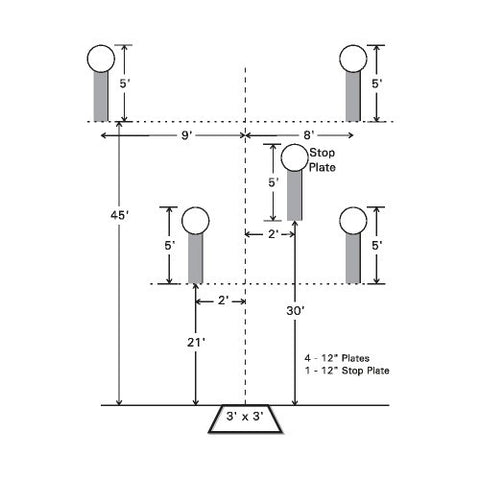 Roundabout
Description:
Steel Challenge Stage: Roundabout
All target plates are 3/8" thick quality AR500 steel! This stage consists of the following items:
5 ea. Bases and Caps. Use your own 2x4 lumber to complete the target stand

4 ea. 12" Circle Targets

1 ea. 12" Circle Target (stop plate)

Everything comes painted
Weight: 163.0 lb
Product Types
Product Types
Best Sellers
Easy to use hooks that allow you to hang multiple gong targets in s...
This awesome AR500 target set features our "ABC Zone" silhouette ta...